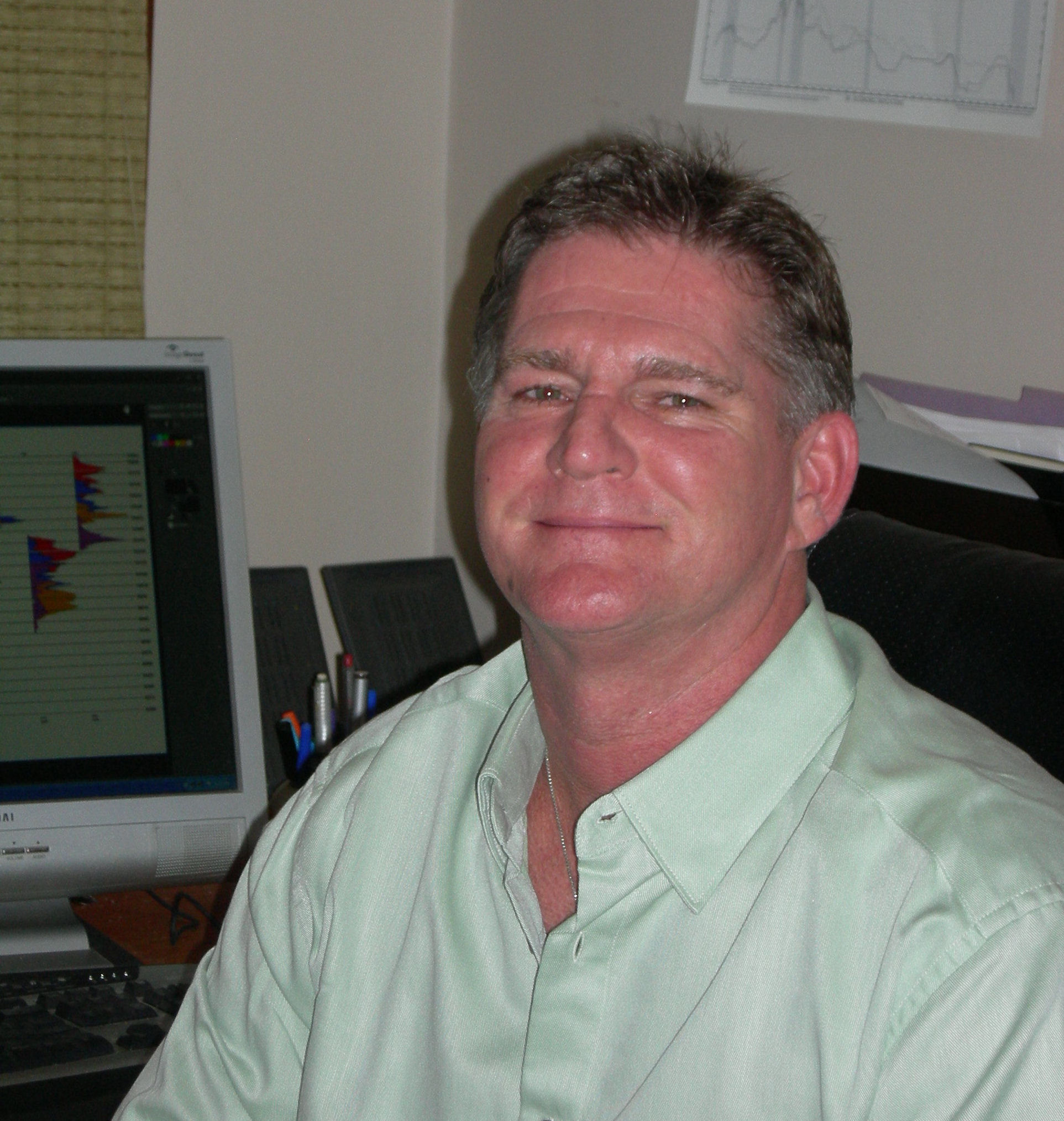 I have been in the futures business for 32 years, 20 of which were on the CBOT and CME trading floors and the last 11 from my office. Most of my career was with government dealer firms (DCNY, Greenwich Capital, Sanwa Bank, FIMAT), which is why the majority of my time has been in the treasury futures pits. I started in the grain room back in 1983 and spent some time in the S&P pit at the CME as well.

While working my way up from runner to broker I became a student of Market Profileand it has been my tool of choice since attending one of Pete Steidlmayer's early classes in the Market Logic School. I used this tool almost exclusively when publishing daily newsletters for institutional accounts, fund managers and proprietary traders. I soon began teaching how to interpret price action using this technical tool to clients and colleagues throughout the US and Europe.

Years of watching the auction process in the most basic form allowed me to refine trade strategy and risk management. It also allowed me to see in charts what only pit traders were privy to…the human element.

When industry migration from trading pit to screen began to unfold, I left the exchange floor but continued to produce daily commentary to traders while developing a charting program I had been passionate about for years. I wanted to create a tool (along with the education) that would give off-the-floor traders the skills to compete with professionals.

The fruits of my labor came to pass this year as a unique charting tool called, MacroGraph. It utilizes bell curves that allow the user to track momentum, define fair value and risk, enhance timing, determine support/resistance areas and project and protect profit in all time frames. MacroGraph is a robust research tool that allows the trader to implement a pragmatic approach to trading.